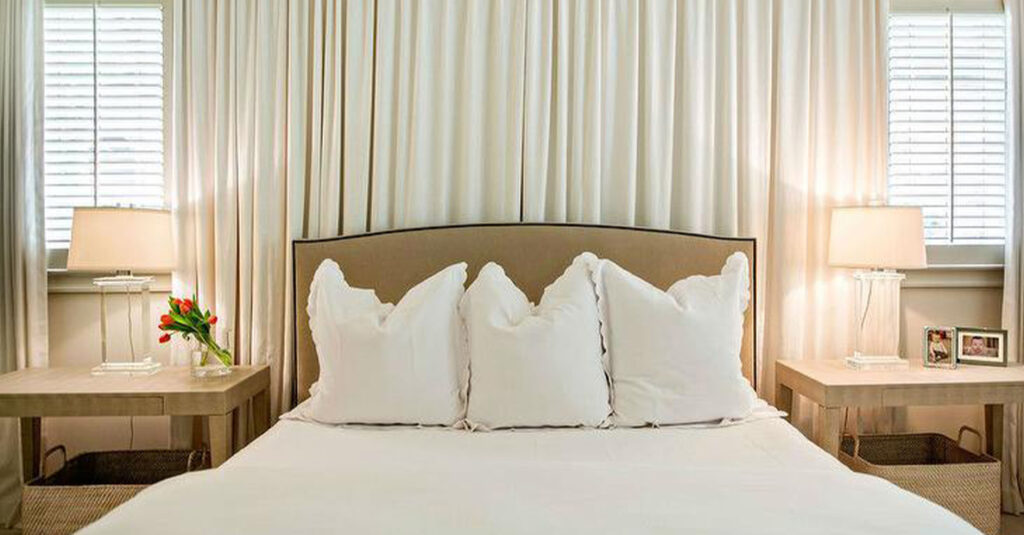 At Curtains Tailor, we high-quality Headboards services to add a touch of elegance and luxury to your bedroom. A beautifully designed headboard can instantly transform the look and feel of your bedroom, making it more comfortable and inviting.
Our experienced team will work closely with you to design a headboard that perfectly matches your style and preferences. We offer a wide range of materials, including wood, metal, fabric, and leather, and our skilled craftsmen will create a headboard that is both stylish and functional.
We take pride in our attention to detail and quality craftsmanship, ensuring that every headboard we create is of the highest quality. We'll work with you to select the perfect fabric, color, and texture to match your existing decor and personal taste.
Whether you're looking for a simple and elegant headboard or a more elaborate design, our team can create a custom headboard that perfectly matches your vision. We'll take care of every aspect of the design process, from measuring your bed to creating a unique design, to installing your new headboard.
Contact us today to schedule a consultation and get started on creating the perfect custom-made headboard, curtains, blinds, and other window treatments for your home. Let us help you add a touch of luxury and elegance to your bedroom with a beautiful custom-designed headboard.